Composition Roofing
An American invention first used in 1901, asphalt shingles are the most widely used, easily recognizable product in North America. Technology has improved since the advent of the asphalt shingle, and organic material (originally cotton rags) has been replaced by more durable fiberglass. Asphalt shingles are produced in widely varying qualities and can be applied to any sloped roof with no additional attic or substrate bracing.
Some manufacturers offer impact resistant shingles by using SBS (styrene based rubber) during production. These products carry Class A fire ratings and Class 4 impact resistance ratings. These ratings usually qualify for discounted insurance premiums with underwriters. Contact your insurance provider to find out how much you could save.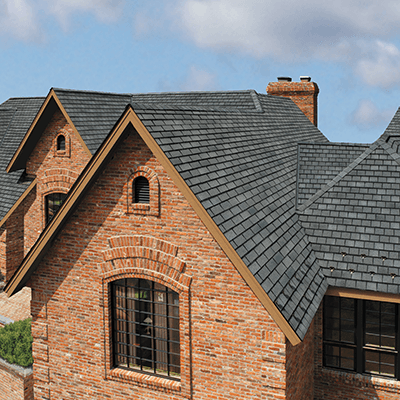 Designer Shingles
Asphalt composition shingles are the standard in North Texas roofing. Many manufacturers offer shingles with ultra-dimensional patterns to achieve the look of slate or shake.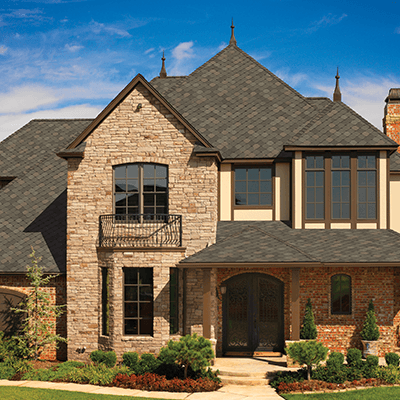 Laminate Shingles
Laminate shingles are an enhanced stronger version of their 3 tab counterparts. Both are composed of a fiberglass mat with a layer of asphalt granules. Laminate shingles utilize double-layers of shingles and are dimensionally cut to achieve an architectural look.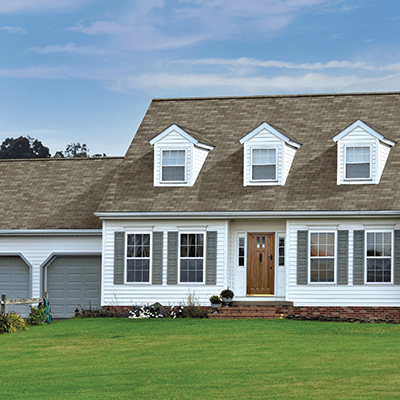 3 Tab Shingles
Simple and timeless, 3 tab shingles are the most cost effective product available in North Texas. Speak to your RS Meridian representative about upgrading your roof system.