Metal Roofing
Metal roofing is a premium product that can be used to enhance the beauty of any structure. It is an environmentally safe and durable system. Metal roofs provide energy savings, beauty, and protection for your home that can last a lifetime. Residential metal roofs are available in a wide variety of design to complement any style home. Offered in a rainbow of colors, your metal roof can be a traditional vertical seam profile, or be manufactured to resemble wood shake, slate, shingles, or clay tiles.
Conventional roofing products, including asphalt shingles, contribute an estimated 20 billion pounds of waste to U.S. landfills annually. Metal roofing products are 100% recyclable and most metal roofs are composed of 30% recycled material.
Metal roofing products carry Class A fire ratings and Class 4 impact resistance ratings. These ratings usually qualify for discounted insurance premiums with underwriters. Contact your insurance provider to find out how much you could save. RS Meridian can provide several options and recommendations so you can make the right choice for your home or business.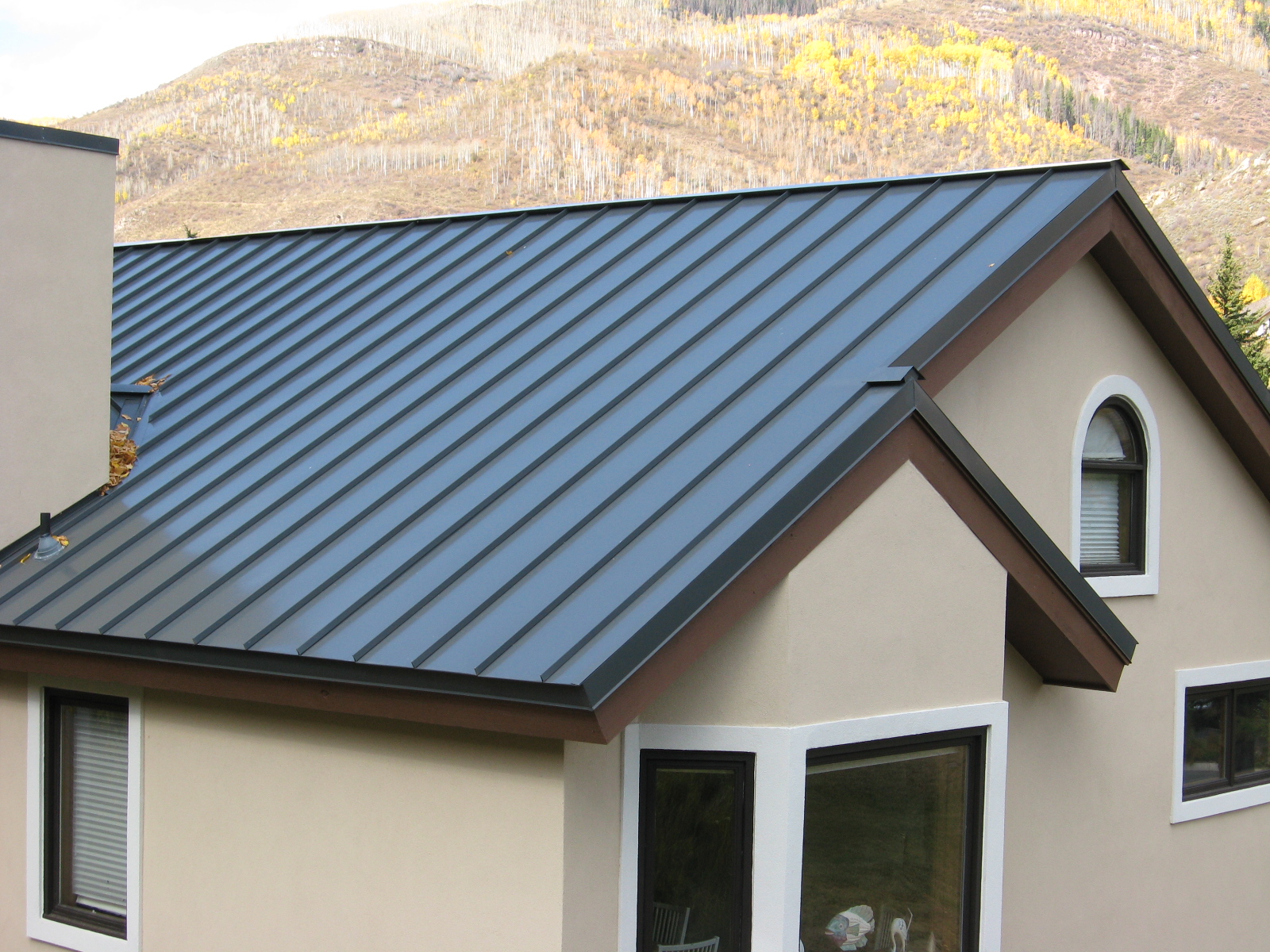 Standing Seam
Standing seam metal roofing is composed of 24 or 26-gauge metal sheets, roll formed for a custom fit and mechanically fastened to the roof deck. Lightweight and durable, standing seam adds architectural beauty to any structure. Most standing seam panels are fabricated with Kynar 500 or Hylar 500 PVDF resin-based finishes. These finishes lower the absorption of solar radiation into the structure and keep attic substrates cool.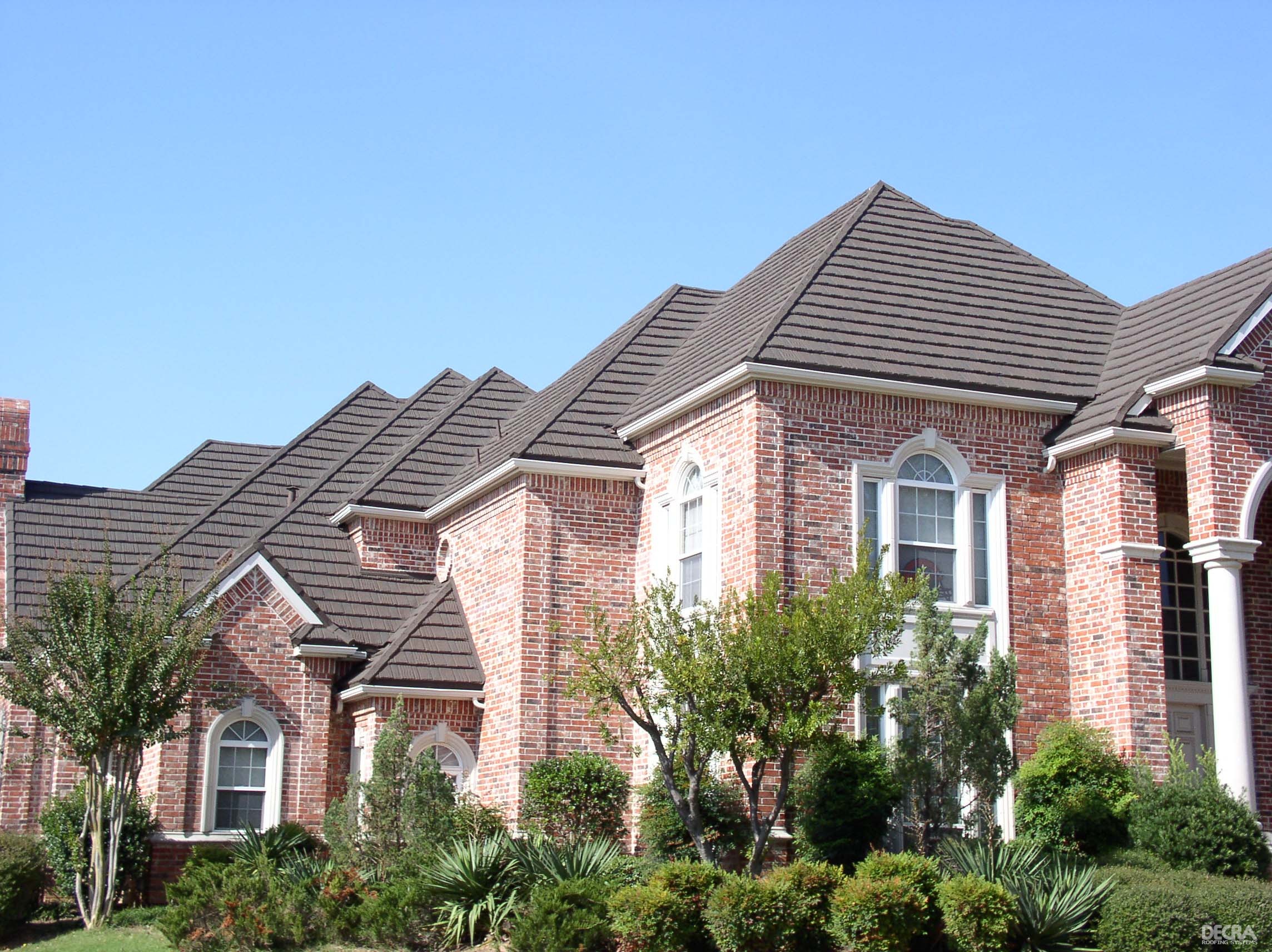 Stone coated steel
Stone coated steel panel roofing systems combine durability and beauty in one lightweight package. They are available in many profiles that mimic tile, shake or shingles in a wide array of colors.